Kitchen appliances aren't something you often think about upgrading. But, spending so much time at home during 2020  made all of us acutely aware of how well or how poorly our kitchen appliances performed. So if you think it's time for a kitchen appliance overhaul, we outline our picks of the best kitchen appliances for 2021. 
The Airfryer
Air fryers have developed a cult-like following in recent years, becoming the number one must-have kitchen appliance. Not only can you cook practically anything in an air fryer, it is far healthier than deep frying your food. Air fryers differ in size, so the choosing the best one for you will depend on what you'll most likely be cooking in it, how many you're cooking for, and how much space you have in your kitchen.
INSTANT 140-3023-01 VORTEX AIR FRYER 5.7L – R2,499.00
BENNETT READ BR22 AF101 22L AIR FRYER BLACK – R2,499.00
PHILIPS HD9650 XXL 1.5KG AIR FRYER – R5,499.00
2. Blenders
If you're looking to turn something into a liquid form, then a blender is the perfect appliance for you. Smoothies, sauces, and soups,  a blender is a must-have kitchen appliance to add to your arsenal.
MAGIMIX 11629 RED POWER BLENDER – R4,999.00
AIM STAINLESS STEEL STICK BLENDER – R179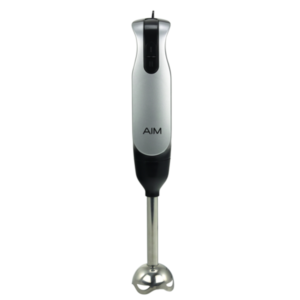 4. Coffee Machine
For many of us, it is impossible to imagine starting the day without a cup of steaming coffee. This makes a quality coffee maker or machine an absolute essential kitchen appliance. After all, there is nothing quite like brewing a cup of café-quality coffee in the comfort of your own home.
Smeg Drip Filter Coffee Machine -R3,999
SAECO SM7686 XELSIS COFFEE MACHINE -R34,499.00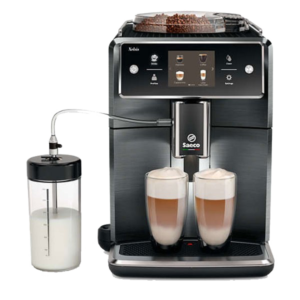 SMEG CMS4604NR 45CM DOLCE STILL NOVO COPPER COFFEE – R48,300.00
5. Sandwich Maker
The humble sandwich maker is a must-have kitchen appliance. Apart from grilling, toasting and heating your sandwiches, you can use it to heat and cook a host of other things. From eggs to pancakes, and French toast, you would be surprised just how much you can cook by doing a quick Google search. Plus, they're super easy to clean, which is ideal for those who hate doing the dishes.